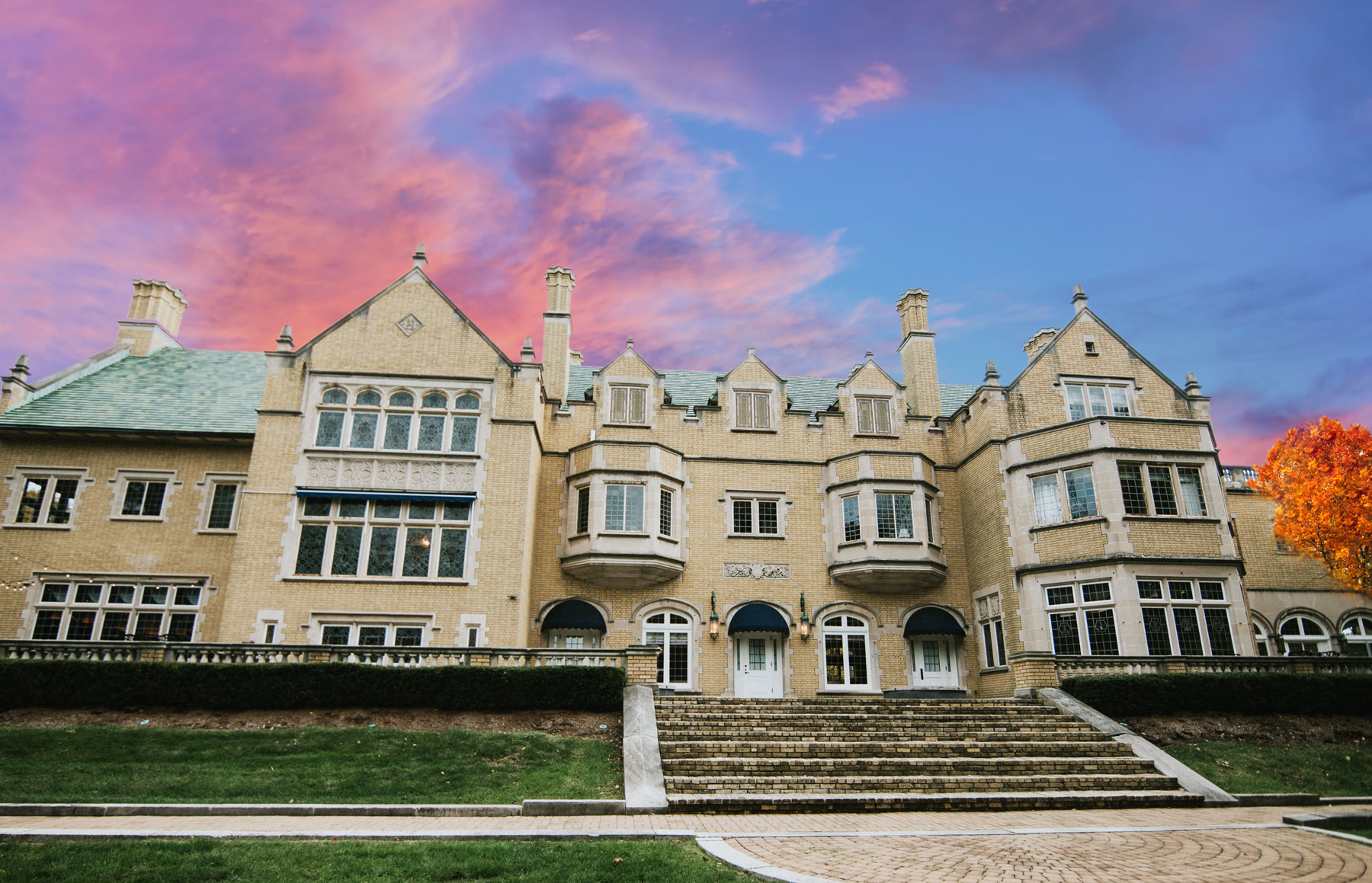 Unique Features & Amenities
The Laurel Hall Difference
Elegance & Convenience
Historic elegance meets modern day convenience to make an event a success from start to finish.
Versatile Spaces
With rooms varying in style and size from small boardrooms to large conference centers, Laurel Hall has a space for every type of event.
Beautiful Outdoor Setting
Our terrace and grounds offer the perfect backdrop for a quiet, private outdoor event.
Flexible Building Access
Rent Laurel Hall as late as midnight, utilize the venue across multiple days or add additional time for setup with ease.
Ready Rooms
Take advantage of two gorgeous ready rooms for the event ahead.  Both the Presidential Suite and the Executive Board Room offer a quiet comfort before a big day.
Timeless Backdrop
With over 100 years of history, our spaces are the perfect setting for a distinguished, memorable event.
Dining for All
Take advantage of our large dining rooms which can comfortably serve your large event or adapt to your more intimate affair.
Exclusive Access
Groups have private access to the event spaces. We offer extended and multi-day access for weddings to allow for ample setup time.
Security & Parking
Your guests will receive a private gate code to access the venue, where they can park for free. Rentals include access to a professional security guard for an extra element of peace of mind during your event.