A timeless backdrop for any event.
Historical charm and vintage appeal meet modern convenience.

A part of Indiana's historical landscape since 1916, Laurel Hall was built as the home to one of Indiana's wealthiest families. Over time it has played host to an all-girls school, a high-end housing development and a non-partisan government think tank.
Since being purchased by The Endowment Fund of Phi Kappa Psi in 2006 the manor has served as the headquarters for the Phi Kappa Psi Fraternity and the offices of the Foundation.
With the combined history, beauty and character paired with modern conveniences the Foundation took the opportunity to open the building to rental to create a timeless backdrop for any special event. Sitting atop a hill on six acres, Laurel Hall is Indiana's best kept secret.  The facility offers both indoor and outdoor areas for maximum flexibility when planning any company retreat, small meeting, holiday party, or wedding.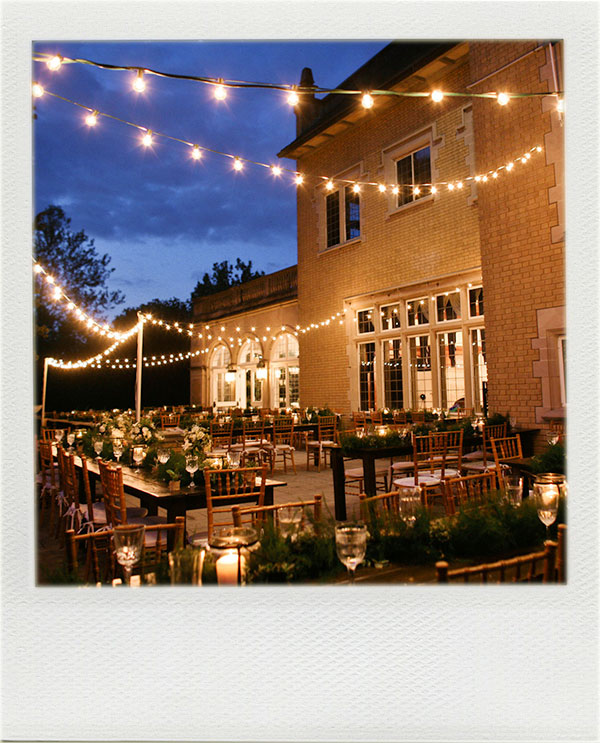 Why Choose Laurel Hall
Partner with a venue which makes an unforgettable impression.
This extraordinary setting and our outstanding service can make your wedding, corporate or special event a resounding success.
A Remarkable Venue
If you're looking for a place that's out of the ordinary, a place to make your event truly memorable – you need look no further than historic Laurel Hall.
Customize for Events of Any Size
Whether you are hosting a few dozen, or a few hundred guests, Laurel Hall offers a sprawling manor with large dining rooms to feed many or intimate meeting rooms for a small gathering.
Six Acres of Beautiful Lawns & Gardens
Laurel Hall is surrounded by gorgeous, intimate outdoor settings for perfect for gathering, enjoying meals or as a back drop for breath-taking photography.
Phi Kappa Psi Foundation
Preserving History, Building Futures
In 2006, the Endowment Fund of the Phi Kappa Psi Fraternity purchased Laurel Hall to serve as the headquarters for the Phi Kappa Psi Foundation and the Fraternity.
The Phi Kappa Psi Foundation was formed "to aid, encourage, promote and contribute to the education and scholastic attainments" of Phi Psis and other students across the country.
The Foundation provides funds for a variety of programs and services which assist college students in meeting their educational objectives through scholarships, grants, fellowships and assistantships, while promoting learning, high ethical standards and constructive citizenship.
Visit the Foundation's Website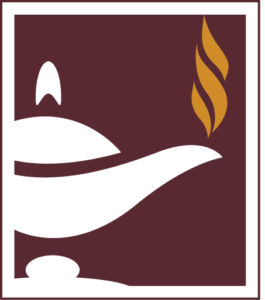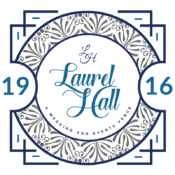 Family Home, Preparatory Institute and Corporate Headquarters
The History of Laurel Hall
Built over a century ago, Laurel Hall has watched Indianapolis grow around it. Initially intended as an elegant home for a powerful Indianapolis family, its polished walls and stately arches tell a story to all who enter.
Calvin Fletcher Begins Building a Legacy in Indiana
Calvin Fletcher was the only lawyer in Indianapolis and eventually rose to power as a state legislator.  At the request of the Governor, Mr. Fletcher established the first state bank of Indiana.
Stoughton J. Fletcher Builds Laurel Hall
Stoughton J. Fletcher, nephew of Calvin, grew Fletcher's Bank into a national bank and he began building Laurel Hall, named for his mother, in 1916.  The cost to build the mansion was $2,100,000 on the 1500 acres of farmland and woods.
The Fletcher Fortune is Decimated
Death and misfortune sprung upon the Fletcher family, and Stoughton was forced to declare bankruptcy.   The bank took ownership and sold Laurel Hall to the Sisters of Providence, who opened Ladywood; a Catholic, all-girls boarding school.
Sisters of Providence Expands
Due to the post-World War II population boom, the Sisters of Providence expanded and opened a new building to expand capacity to 600 students.  However, expansion proved to be too aggressive, and capacity could not be filled.
Laurel Hall Sold to Local Businessman
The school could not be saved, and Laurel Hall was sold to Robert V. Welch, a local businessman.  Welch developed the surrounding land into a community of condominiums and used Laurel Hall as the office and entertainment center.
Welch Suffers from Housing Market
Due to high interest rates in the housing market, around 20 percent at the time, Welch could not service his debts and the bank took ownership of Laurel Hall again.  The Hudson Institute – a non-partisan policy research organization dedicated to innovative research and analysis to promote global security, prosperity and freedom – took ownership of Laurel Hall less than two years later.
The Hudson Group Relocates to Washington D.C.
The Hudson Institute enjoyed success for two decades inside the walls of Laurel Hall, and determined to move to our nation's capital in 2004 to be closer to the political arena.
Phi Kappa Psi Foundation Purchases Laurel Hall
Perhaps no other group could have pulled the purchase off – the end result was a new headquarters and educational center for the Phi Kappa Psi Foundation and Fraternity with the sale completed in only 48 hours.
Take a Tour
Explore Beautiful Laurel Hall
Explore the beauty and grandeur that have made Laurel Hall part of Indiana's historical landscape and envision the space as the unique backdrop for your next special event.